Dog Stories
The Beginning of my journey was the the purchase of 7 puppies.  I needed to find and train a Professional Rehabilitation Dog for the St. Vincent Seton Specialty Hospital Project.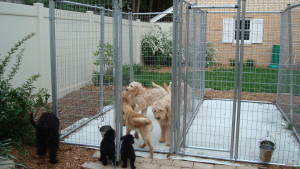 Duncan, Angie, Grover, Diesel, Annie, Einstein, Annie
THE GROVER PROJECT 2009-present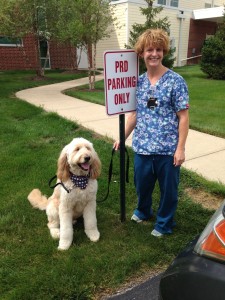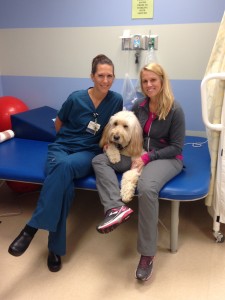 On the last visit in 2015, Grover was still working strong.  He even has his own parking spot, closer to the door than the Doctors!
THE LOUIE PROJECT 2013-present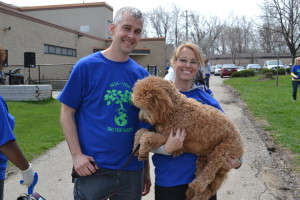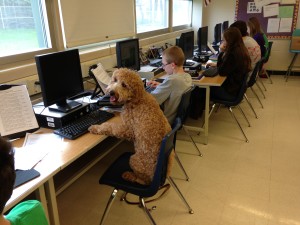 Josh contacted me in 2013 to help him train a dog for his school in Chicago.  His story coming soon.
Jack (in writing)
Puzzle (in writing)